Thursday brought my first foray into commercial
food photography
. In that spirit, I thought I would share my long weekend through a slightly different perspective, through the meals and treats that were shared:
My dessert heaven, authentic gelato from White Rock beach. A mere 35 minute walk from home that may do just a tiny bit to offset the treat? Maybe. This time we shared ricotta and caramelized pecans and forest nera (sour cherries/ chocolate):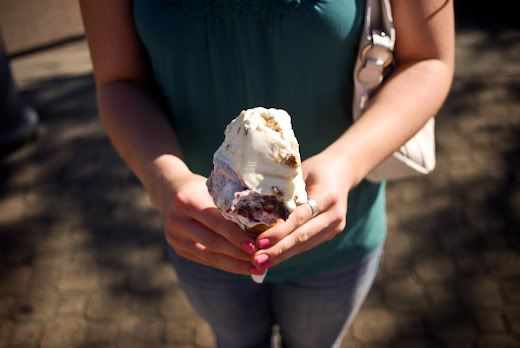 Saturday we visited Mary's Farm, with a charming on-site market. We had already picked and paid for our two large bags of local produce when we heard that these sweet peas had been spotted. I literally ran back. I happily picked out a bag's worth of these little peas that bring me instantly back to lazy summer days: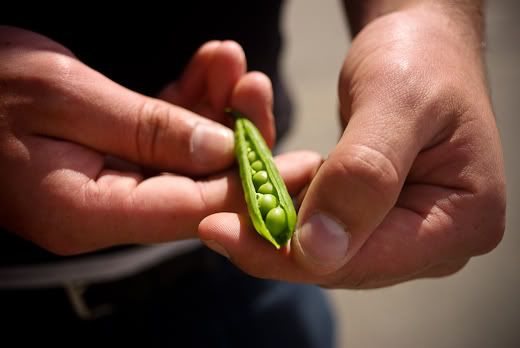 They are well stocked with many, many local berries:
Where the magic happens:
That evening brought perfect barbecue weather for our group of friends. Behold our Flintstone-worthy feast: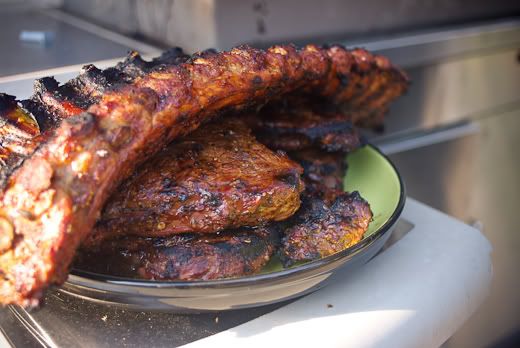 (with cherries of course):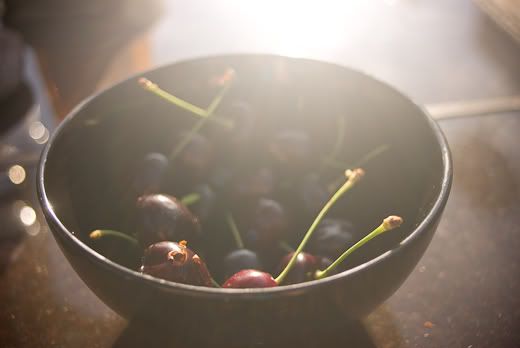 Sunday brought a visit from my dear old roommate and her sweet boyfriend. I received this tart pan for Christmas and had not had an excuse to use it. So, I made a quiche! (My first one). A homemade herb crust surrounded the leek, brie and proscuitto filling:
Our fruit salad, sporting both local and tropical treats: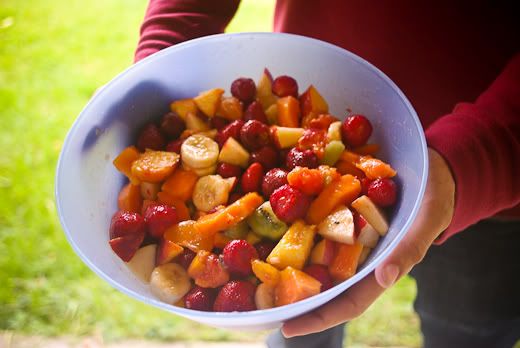 I hope you had a lovely weekend!