Japanese date night, at home. Our local Chinese farmers market yielded a bamboo rolling mat, shitake mushrooms, rice vinegar, seaweed sheets and tempura flour. Perfect supplies for specialized rolls. A mini competition for the best sushi roll commenced. He does have excellent taste.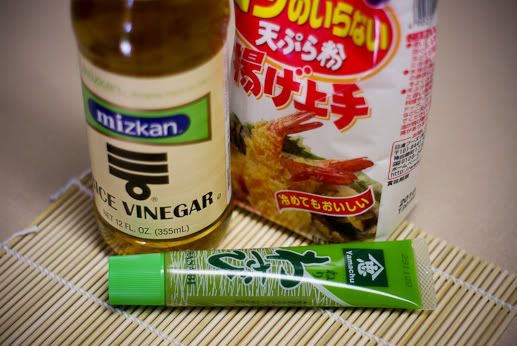 A surprising simple recipe:
1. Prepare sushi rice (we used 4 cups of cooked rice). Add 4 tbsp of rice vinegar, 2 tbsp of sugar and 2 tsp of salt to rice and stir.
2. Lay seaweed sheet on bamboo mat. Wet fingers and press the rice evenly onto the seaweed, about ¼ inch thick. Leave an inch of space at the top as the rice will move when rolled.
3. Lay filling ingredients in a strip along the bottom. (We used crab, tempura shrimp, skitake mushrooms, cucumbers, and avocado as options).
4. Using the mat, roll the seaweed over the ingredients and press. Start rolling the sushi, pausing to press after every rotation. Once fully rolled, squeeze lightly along the mat to create a circular shape.
5. Using a sharp knife, cut into inch-wide pieces.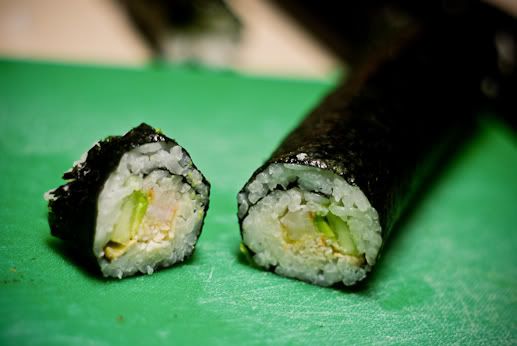 The start of summer means an abundance of fresh fruit. Tyron made and photographed our dessert: