Thank you. Yes you! It's because of
your
readership, all one hundred of you, that I've felt encouraged and motivated to move into daily photography and writing. A first for me.
I've been so fortunate to have visits from readers in 37 countries. I've been able to look at
your
blogs, be invited into your world, perceptions and inspirations. It's been enlightening and so refreshing, a new hobby this instant writing and reading business we call blogging.
I wanted to give you a little something. To spread your own thank you's. The link will lead you to a jpg that can be printed as a 4x6 inch print. An ideal size for the front of your own thank you cards.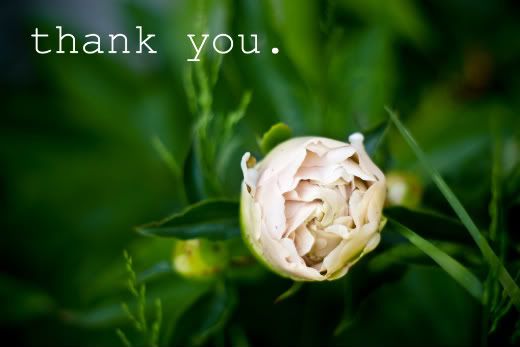 http://i586.photobucket.com/albums/ss308/michelle-elisabeth/michelle-elisabeth-photography-t-1.jpg