With a sunny day today, and a forecast full of little yellow suns for the weekend, I'm going to try my best to be outside as much as possible. To start things off, I went for a morning bike ride (and was able to do 10 km!). While stopping for a water break by the highway overpass, I noticed something.
In amongst a bush, in full yellow blooms, there was a tangle of ribbons.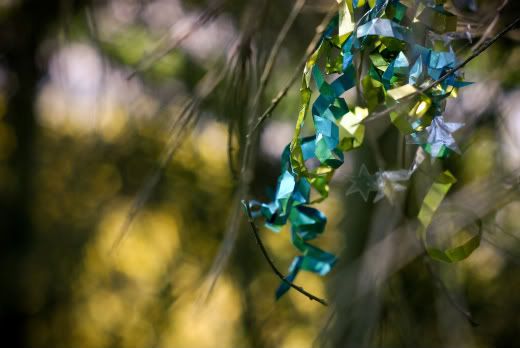 Where they came from, and who they came with I can only guess.
Any plans for your weekend? ♥