Indoors or out, when an object obstructs the light, patterns are left behind. They are effected by angles and the time of day. The new image created is just a copy of the original, but beautiful in its own right.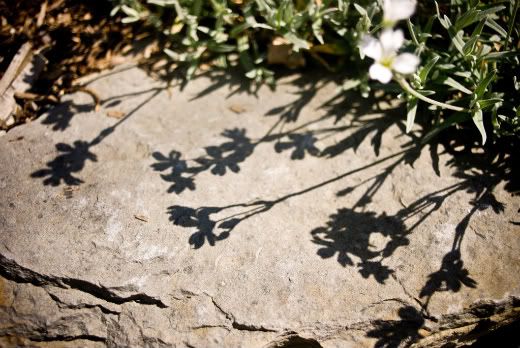 For this photography challenge, I'd like you to seek out shadows and silhouettes in your environment.
Feel free to create them. Objects positioned objects in front of different light sources can create stunning effects, or try colored transparent items. Or, even go
au naturale
and find shadows that nature has created for you. Either way, I cannot wait to see what you capture!
To join:
This challenge is open to all thymely thoughts followers. Please send me the URL of your shadow photograph(s) by midnight, Mon. May 17.
(This challenge is going a little longer to facilitate film photographers).
To win:
Everybody who submits will get a feature, with their photograph shown (and if they have one, a link to their blog). For prizes, I have 3
stunning
vintage, hand-coloured photographs I purchased from the same shop! I will draw for the 3 winners at random from the participants.