sheepdogs, that is. These two little gentlemen are the biggest charmers you may ever meet. Outdoor pups that live with Tyron's father, they are just about ready for their Summer haircut (with sheep shears!) I just had to share their adorable shagginess:
This is Skaa. An absolute sweetheart who is quite fond of tummy rubs. Blind and deaf from birth, his family role is the official welcomer. One day away from him and he acts like it's been a lifetime.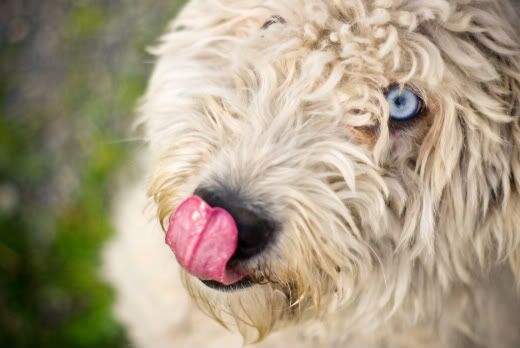 Skaa's brother J.J. (from the same litter). He's got the guard dog business covered. When he needs a little love, he raises his paw for a handshake.
These two are
always
together. When they travel, their sides are pressed firmly together, swaying back and forth. And nap time? Noses pressed.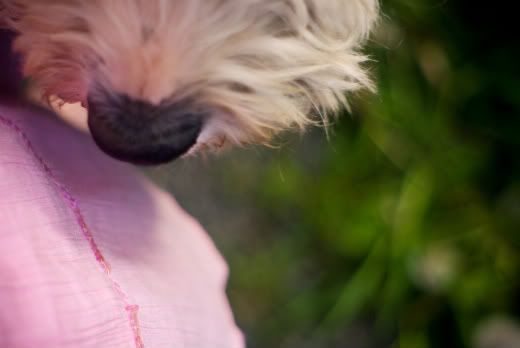 Skaa and I.
The view into the neighbours' yard. (From day one, I thought that their barn would make the perfect photoshoot backdrop).