I've always wanted to try making my own pizza dough. As a kid I would peek into the back of pizza restaurants and watch the dough being twirled higher and higher. Now I still have a lot of work to do on my twirling skills, but for a first try, it worked out pretty well!
I used
Simply Recipes
for the pizza dough recipe. I substituted whole grain flour for a little extra crunch.
For my toppings: roasted eggplants, caramelized onions, Italian sausage, feta, cheddar and Parmesan cheese and fresh herbs.
For Tyron's: pepperoni, Italian sausage, caramelized onions, feta, cheddar and Parmesan cheese.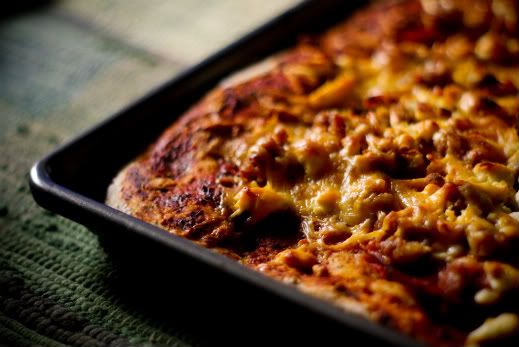 And the very best part? A few days worth of leftovers for lunch!