A few snapshots from around my home / decor ideas?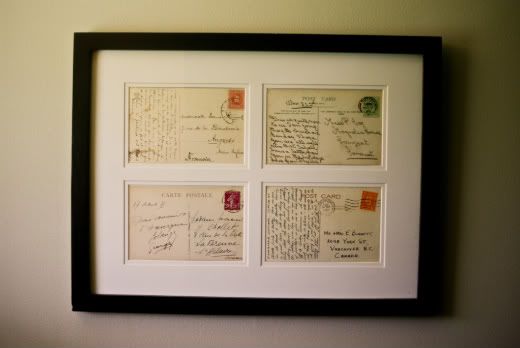 These vintage postcards came from the same shop as the challenge prizes. Two have dates. The one headed to Somerset, England (to the "Magnolia House" in lou of a numbered address) dates back to 1906.
The other, dated 1947, is being sent to Vancouver from Edinburgh. The sender writes that "the day are just
galloshing
along." While spellcheck thinks I'm making things up, apparently it's a perfectly good way to describe days that are slipping away quite quickly.
The other two are in French. I will have to wait until a Francophone friend drops by to find out if there is any more period slang tucked in :)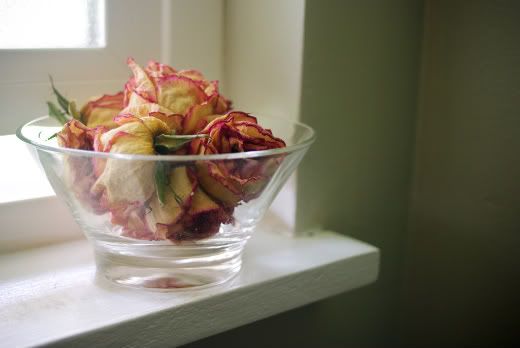 This little bowl sits right next to the framed postcards. After receiving a lovely bouquet a year or so back, I was reluctant to dispose of it as it started to shrivel up. I poured the water from the vase and let the blooms dry out. The rose heads stayed surprisingly intact! Placed in a glass bowl, they became a simplified potpourri for the windowsill.