Of course hard boiled eggs are lovely plain, and no, you don't eat the shells. Undeniably though, there is something about a bowl of coloured eggs that makes me feel ready for spring like nothing else. And it's easy to do!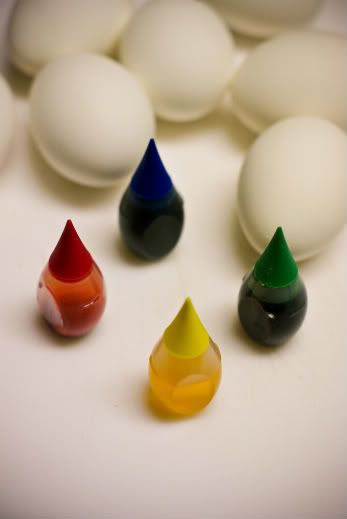 Easter egg dye:
In a mug combine 1/2 cup hot water, 1 tablespoon vinegar and 10 drops of food colouring.
Allow eggs to soak for a minimum of 3 minutes for a nice rich colour.
Possible changes: add a tsp. of oil for a speckled effect, or draw on the eggs with pastels or crayons, the wax will hold up against the dye.
Have a lovely Easter weekend!