I would not call this an authentic East Indian curry. Instead, a tribute?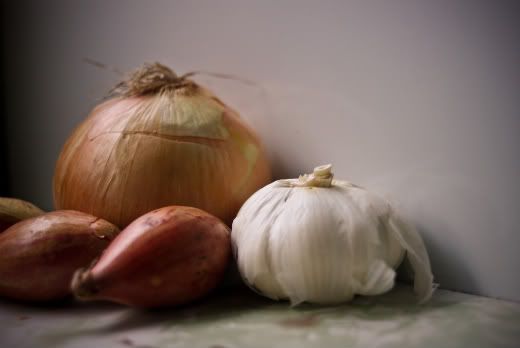 I took my favorite flavours from the curries I have sampled; rich tomato bases with garlic and many, many onions. I threw in my favorite meat; lamb, picked up from a butcher in the Punjabi Market, off the corner of 49th and Main. I then cooked it all in a fragrant curry that was packaged in Delhi and discovered in an ethnic grocery store in Richmond. Cooking is often just that, taking elements that you love and mixing them together in one big pot.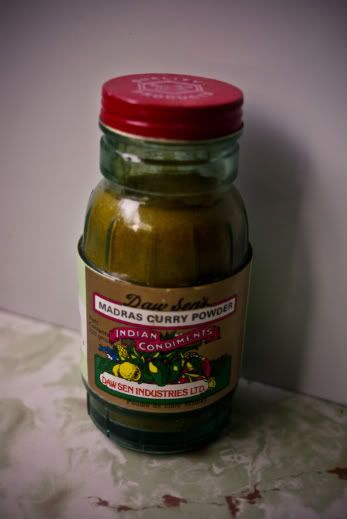 Slow Cooked Lamb Curry
Garlic and spice are proven to boost the immune system.
This recipe is quite quick due to my reliable slow cooker. Simply toss the following ingredients into your slow cooker, stir, and cook on low for 8 hours while you are out and about.
- 1 large diced onion (2 if you're really fond)
- 3 diced cloves of garlic
- A fist-sized serving of cubed lamb meat (I had the butcher pre-cut mine, and popped it in the freezer in portions suited for one meal)
- 1 796ml can of diced tomatoes (undrained)
- 3 tbl. curry powder
- 1 tbl. mustard powder
- 1 tbl. sea salt
- your favorite hot sauce (adjust to personal preference; I used 1 tsp. of chili sauce)
- 1/8 cup of butter (the magic ingredient!)
This recipe can easily be adapted to the stove top. Fry the onions until tender in the butter and the curry powder, then add the meat and cook until no more pink is visible. Finally, throw the onions, lamb and remaining ingredients in a saucepan and bring to a boil. Reduce to a simmer and cook for 1 hour.
Serve over rice or couscous. Serves two.