Valentine's Day is a chance to let the ones near and dear to you how thankful you are to have them in your life; whether family, friends or your sweetheart.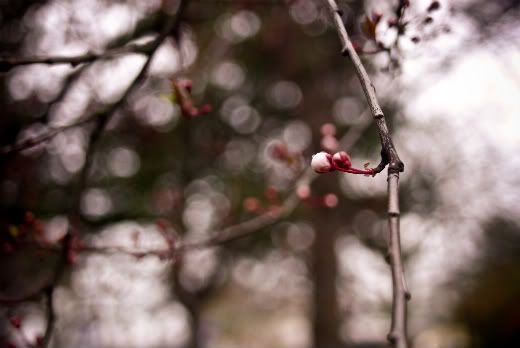 But how?

Personally, something about homemade translates to an expression of love like nothing else. Whether it's notes, or treats, the implied time spent seems to speak better than I ever could, verbally. For me, I spend a little extra time in the kitchen.

Last year, I made a variation of this recipie. This year's menu is still a secret (even to me), but I highly recommend this dish and its appropriatly lovely pink shade.

Dungeness Crab Bisque
(Wolfgang Puck)

Feel free to adapt with what you have in your pantry. The tomatoes, broth, crab, carrots, onions (and/or shallots), cream and spices are essential, the rest just contributes to its rich flavour. This batch makes 6-8 servings, so feel free to scale back or freeze any leftovers for a lovely mid-week treat.

"Ingredients:
4 Dungeness crabs
3 tablespoons olive oil
1 carrot, chopped
2 stalks celery, chopped
3 tomatoes, chopped
5 cloves garlic, chopped
5 shallots, chopped
3 sprigs fresh tarragon leaves, chopped
3 tablespoons Cognac
2 cups dry white wine
2 tablespoons tomato paste
10 cups fish stock or water (I used chicken broth)
Salt, Freshly ground pepper, Cayenne pepper , Pinch dried thyme, 1 bay leaf
2 cups heavy cream
1 lemon, juiced
1 tablespoon minced chives or parsley leaves

Directions:
Remove the claws from the crabs and quarter the bodies. Heat a 6-quart stockpot. Add the oil and saute the crab pieces until they are red. Remove the pieces as they are cooked. Add the carrot, celery, tomatoes, garlic, shallots, and tarragon and continue to saute for 10 minutes. Pour in the cognac and ignite. When the flame has subsided, deglaze with white wine, and add the tomato paste, crab, and enough stock to cover. Season with salt, pepper, cayenne, thyme, and bay leaf and boil gently for 15 minutes.

In a small saucepan, reduce the cream by half. Remove the crab bodies from the pot and set aside. Add the reduced cream to the soup. Puree the soup, in batches, in a food processor. Strain the pureed soup and keep warm.

Remove the meat from the claws and cut into bite-size pieces and add to the soup. Season with lemon juice, salt, and pepper. Serve in heated soup bowls and garnish with minced chives or parsley."