The intricacy of East Indian finery is stunning, and when a friend of mine invited me to her upcoming Wedding, I could not resist getting a few items of my own! A tummy full of pakoras, I couldn't stop looking over the beautiful pieces that we had just picked out as I headed home.
The neckline accenting the earrings:
(yes, this was taken on the bus)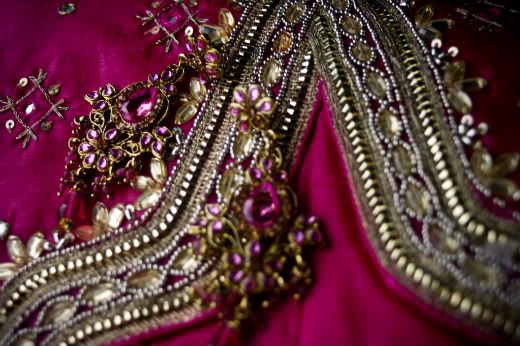 Matching bangles were a necessity: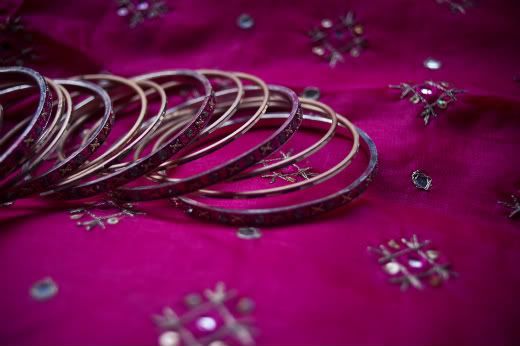 And the fabric for my head covering: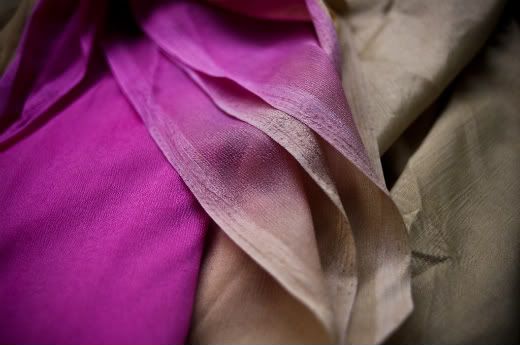 Whole cloves can be purchased in the ethnic food section of most supermarkets. A spice typically used in East Indian curries, it is also found in desserts like gingerbread.

Serves two

1. In a small saucepan, pour 1 and a 1/2 cups of water. Throw in a chai tea bag, a tablespoon of whole cloves, and 1/4 cup of sugar.
2. Bring to boiling.
3. Add a 1 and a 1/2 cups of milk, and allow the mixture to foam up.
4. Pour the latte through a small strainer into 2 mugs.